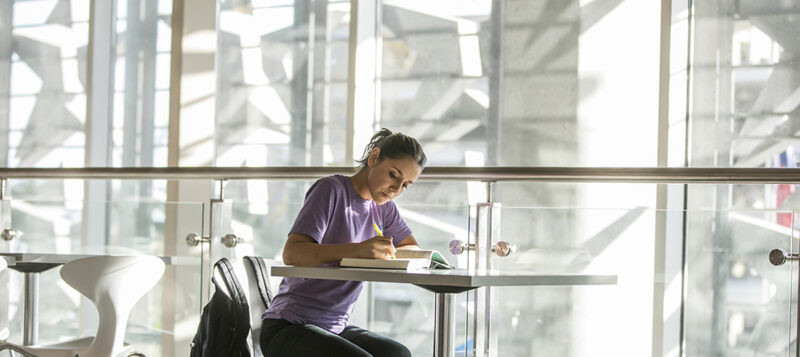 The Texas Transfer Alliance (Alliance) is a one-year, state-wide project that brings together a select group of two- and four-year institutions to lead the State in substantially improving transfer student success outcomes.  Austin Community College is one of only 15 Texas community colleges selected to participate, and is paired with Texas State University, ACC's largest transfer partner.  We are leveraging our longstanding and successful partnership and our combined transfer expertise, experiences and relationships.
Results of the transfer intent survey indicate a majority of students are interested in completing their associate degree prior to transfer and that they need additional support in completing the transfer application for competitive, program-specific degree tracks.

Progress on our Work
---
ACC and Texas State held virtual meetings throughout the summer and fall months to discuss progress made on our 90-Day Cycle Action Plan. Find out details on our work to date.

Math Alignment Chart
---
ACC's math requirements for each corresponding associate degree, along with Texas State transfer notes for 12 majors. Link to the Math Requirement Chart or find out more about math alignment.

Charles A. Dana Center
---
The Alliance is led by the Charles A. Dana Center at The University of Texas at Austin. Link to their website for an overview of the project, the status of the transfer work statewide, and the ongoing impact of the pandemic.